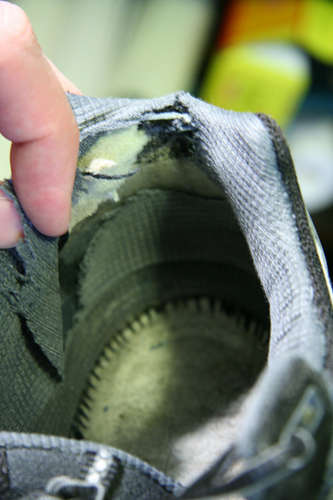 Long before my tread on the bottom of my shoes wears out, the inside heel of my shoes gives up the ghost. This entry from Instructables shows you how to repair the inside heel:
With some durable cloth, strong thread and shoe glue, you can add miles to your favorite shoes. They end up looking like this: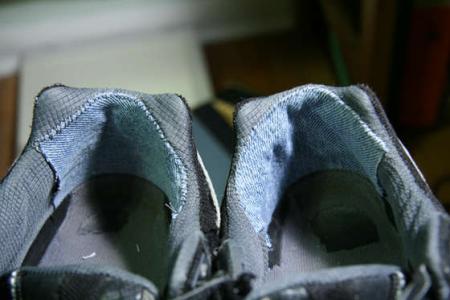 I've talked about cleaning my shoes and replacing the shoelaces to make my running shoes last longer here:
They say that you should replace your shoes every 400 miles, but if you can get extra miles out of your shoes, it not only saves you money, you don't have to go through the trouble of breaking in new shoes.
Via: Craftzine.com blog: HOW TO: Repair the Heels of Athletic Shoes
Previous: Garmin Forerunner 405 Review from RUNNER+
Next: PostSecret: I Was Beautiful Too…

Leave a Reply
-