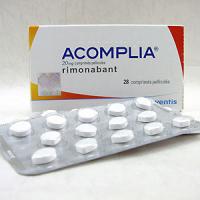 Weight loss drugs have been shown to have link to depression and suicide.
The diet drug rimonabant (Acomplia) perfectly illustrates this discouraging trend. It truly seemed to be a miracle drug in early trials, effectively combating patients' dependence on tobacco, decreasing appetites and promoting weight loss in obese individuals, and even counteracting addictions to alcohol and cocaine. Originally marketed primarily as a weight-loss drug and only tepidly endorsed as such by the FDA in 2006, it was denied approval as a smoking cessation aide. It was never actually formally approved for either purpose, and in the face of this new data the likelihood of its availability to the American public looks slim at best.

By suppressing the same cannabinoid receptors that create the highs and hunger pangs associated with marijuana use, the drug may effectively shut down the pleasure mechanisms in certain individuals' brains, and this reaction triggers an adverse response amounting to deep depression and, in extreme cases, suicidal thoughts.
Next time you're tempted to spend your good money on weight loss drugs, remember that there is a lot more at risk than just losing money. You can lose weight on your own without the use of questionable medication.
Previous: Marilu Henner: Wear Your Life Well
Next: Chloe Marshall: First Size 16 Miss England Finalist

Leave a Reply
-