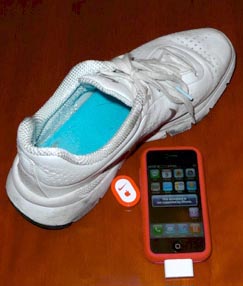 If you thought (like I did), that Nike was abandoning Apple with their Nike+ Sportsband, then you might be surprised to find out that Nike is working on compatibility with the iPhone and the iPod Touch. Stuff Magazine was able to look at the cool projects in the works at Nike and they have the complete review here:
The first piece of news is that Nike will definitely be extending its compatibility beyond the iPod Nano to the iPhone and iPod Touch. No surprise there really, but the interesting detail is that it could also make use of both devices Wi-Fi (and, ultimately for the iPhone, 3G capability) to let you update your training log on the fly. Once you've legged round your local park you'll be able to send the data (probably via a software app like the one the new SportBand uses) wirelessly without having to sit down and drip sweat over your computer. Very cool.
It looks like they also have training programs that you can use to get ready for a race. Here is a screen shot: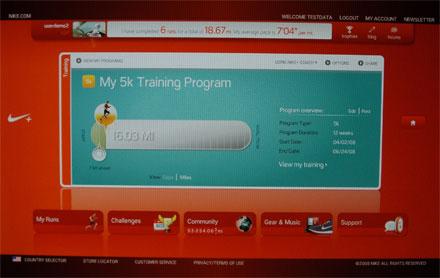 I haven't been running recently, but even this news makes me a little excited. Could it be that all those patents that Apple was working on with the Lifestyle Coach was for the Nike+ system? Are they breaking off their alliance or renewing it? I can't wait to see!
Previous: Curves Cereal
Next: Sport Stuff Pits Nike+ Vs. miCoach

Leave a Reply
-