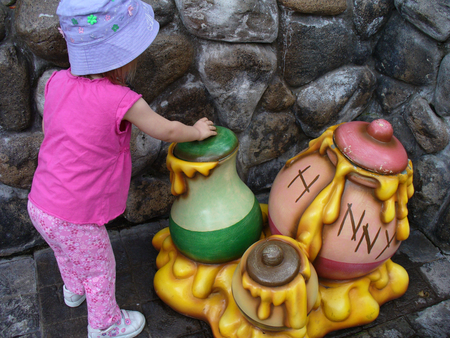 Here is an interesting entry from the Diet Blog:
Here is a simplified list of what you can learn from a toddler.
They are in motion all day long.
They stop eating when they are full.
They love to see themselves naked.
They are very flexible!
They get their sleep.
I haven't had enough experience with toddlers to know if any of this is true. Do toddlers really love to see themselves naked? Do they get enough sleep of their own volition or is it forced upon them by their parents? I'm always wary of simple little five item lists like this. I could just as easily think of five things to avoid:
They hate vegetables.
They can't focus on one task for longer than five minutes.
They are very picky eaters.
They are obsessed with sugar and candy.
They complain when they have to go to bed.
When it comes to taking eating cues from toddlers, what do you think?
Previous: Walking Journals, Logs and Calendars
Next: Nike+ Sportband Rumors

7 Responses to "Five Things You Can Learn from a Toddler from Diet Blog"
Leave a Reply
-