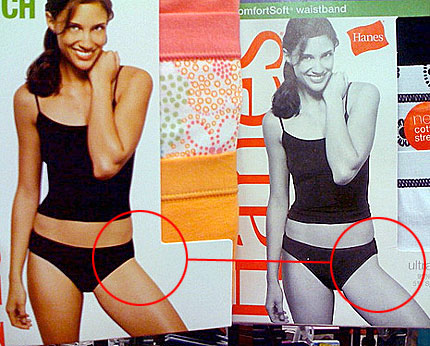 If you took two packages of Hanes Underwear and compared them like Julia did, then you would notice a distinct difference between the pictures. The authors of Photoshop Disasters hit it right on the head:
If you're trying to guess which one is the real leg, the smart money is on neither.
I know that using photo editing software like Photoshop is common, but I forget HOW common it is. Not even this perfectly beautiful girl on the package of Hanes underwear was good enough. Her already lovely leg had to be trimmed and molded like clay on the computer.
Personally, I LOVE Hanes underwear, but I don't think I'll ever look at their packaging the same way again.