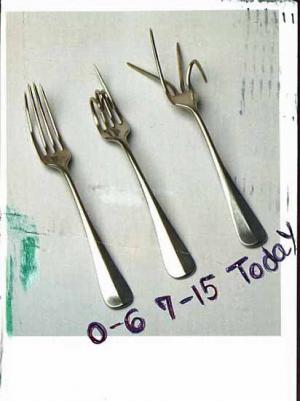 This postcard showed up on PostSecret this weekend. I originally thought that the numbers assigned to the forks represented dates, but then 0-6 isn't a date. What do the numbers represent?
Because they are forks, I immediately thought that they represented disordered eating. What do you all think? What is the solution to the Three Forks Enigma?
---
PostSecret's beneficiary is the National Hopeline Network. It is a 24-hour hotline (1 (800) SUICIDE) for anyone who is thinking about suicide or knows someone who is considering it.
Previous: Paul McKenna
Next: Get Into That Swimsuit This Summer: Week 5

11 Responses to "PostSecret: The Three Forks Enigma"
Leave a Reply
-