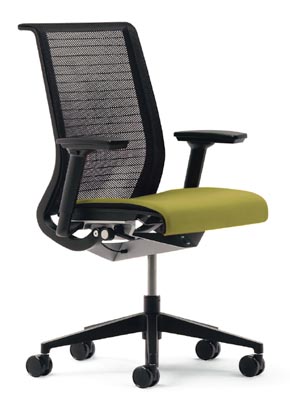 Steelcase is an up-scale furniture design company that has taken the treadputer to heart.
I can find NOTHING about the Walkstation on Steelcase's website. They are best known for the Think Chair, which is "the simplest, most streamlined embodiment of our deep understanding of people who sit, and how they sit throughout the day." If they profess to know people who sit so much, I wonder if they know anything about people who walk and run all day.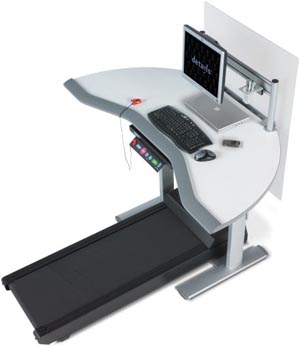 It looks like the Walkstation is merely an elevated work table over a sub-grade treadmill. You probably would do better to go to Home Depot, get the supplies and build one yourself. You get to choose your treadmill that way. Rumor has it that a Walkstation is going to cost $6500. Do you think it's worth that to have a computer at your treadmill?
Previous: Reverse New Year's Resolution
Next: Black Toenail: Finally Healed

5 Responses to "The Walkstation from Steelcase"
Leave a Reply
-