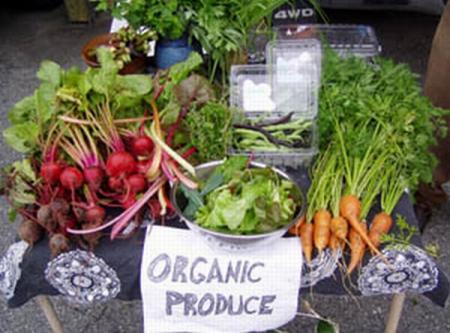 According to The Institute of Food Technologists, organic food is no healthier than conventionally grown foods. They published their study here:
They admit that there are differences in the levels of pesticide residue and natural toxins, but there is no scientific evidence that these levels can harm humans.
"While many studies demonstrate . . . qualitative differences between organic and conventional foods, it is premature to conclude that either food system is superior to the other with respect to safety or nutritional composition. Pesticide residues, naturally occurring toxins, nitrates, and polyphenolic compounds exert their health risks or benefits on a dose-related basis, and data do not yet exist to ascertain whether the differences in the levels of such chemicals between organic foods and conventional foods are of biological significance."
Considering organically grown food can cost more than twice conventionally grown food, it looks like the only bastion for organic food is taste. Sometimes, organic food has tasted better to me, but now I'm wondering if that was just me trying to convince myself that it was worth the extra cost.
As it is, the health benefits of organic food have evaporated under scientific scrutiny.
Previous: Will The New iPod Nano Work With Nike+?
Next: PostSecret: Part of Me Is Beautiful

17 Responses to "Organic Food No Healthier than Regular Food"
Leave a Reply
-