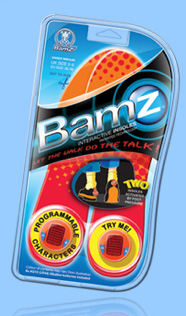 I have always enjoyed those children's shoes with the flashing LEDs. They seemed like a great thing to have on running shoes, but none of the serious running shoe companies picked them up. Now, it looks like you can add small LEDs to your own shoes.
This product seems to be marketed at children and teens, but they look like they would be a good option to keep you visible for night running. You can buy them online if you email them directly, but they haven't set up an online shopping cart (?!). They are based in the UK, so it's easy to get them there.
What are they? They are insoles that you place in your shoes and the LED connection snakes up the back of your shoe and displays at the back. If you have problems with blisters on the back of your heel, this might aggravate it.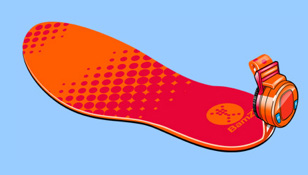 If you have been running in the early morning or the late night to escape the heat, then these might be a good option to keep you visible in the dark.
Via: Shiny Shiny: Let your walking do the talking with the Bamz insoles
Previous: How To Make A Bento
Next: Beautiful Faith Hill Not Good Enough For Redbook

Leave a Reply
-