With the recent release of the iPhone, I was tempted to dump my iPod Nano in favor of the shiny toy. Since the iPhone doesn't work with the Nike+ (I FINALLY have an answer to that question), I thought that maybe I should switch to a REAL workout wrist computer like the ones available from Polar.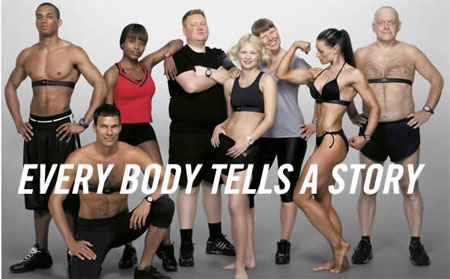 After reviewing their website and all the documentation, however, I am unconvinced it would be a proper replacement. The biggest advantage of the Nike+ system are the online challenges. You can challenge a friend who also has a Nike+ or join the many challenges against people in your own fitness level.
The Polar watches track MUCH more than the Nike+ system: Heart Rate, altitude, bicycling, and much more. Their computer system allows you to track this information, graph it out, and even upload it online, but there is no mention of any ability to compete with other Polar watch owners. I know the runners who use Polar outnumber the Nike+ owners, but Polar has no way of you contacting and competing with people of your same caliber.
It's a huge loss for Polar, if you ask me. Their products are superior to the Nike+ system. If only they understood the competitive incentive of trouncing someone, they would allow me to compete.
Yet another reason to skip buying the iPhone and just stick with my iPod Nano. It looks like Apple is leaving Nike+ in the background. I hope Nike picks up the pace and keeps Nike+ alive with or without Apple.
---
If you would like to join a Nike+ Challenge, Starling Fitness sponsors several levels of challenges:
Level 1: 0-10 miles a week
Level 2: 10-20 miles a week
Level 3: 20-30 miles a week
Level 4: 30-40 miles a week
Level 5: 40-50 miles a week
Level 6: 50-60 miles a week
If you have a Nike+iPod, you can sign up for the weekly challenges here:
Telll me what level you would like to start at when you sign up and come run with us!
Previous: Question of the Week: What gives me the right to write a health and fitness blog?
Next: Independence Day BBQs And Other Foes

6 Responses to "Polar Gathers More Information, But Leaves You Feeling Alone"
Leave a Reply
-