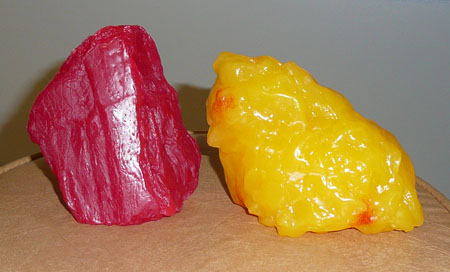 They say that muscle weighs more than fat, but honestly a pound is a pound. One pound of fat is going to weigh the same as one pound of muscle. If you look at this photo, though, one pound of muscle is going to take up less space on your body than that one pound of fat. It's also going to be a lot less lumpy under your skin than the fat is.
One pound is a lot. If you feel discouraged about "only losing a pound," then go to the grocery store and find a pound of meat or a pound of butter and notice how MUCH you have lost.
Via: My Pet Fat
Previous: Back To Weight Watchers
Next: Alli Is Here!

13 Responses to "One Pound of Fat VS. One Pound of Muscle"
Leave a Reply
-