Finally! It's really easy to do video now! I guess all that work changing over to a Mac was worth it.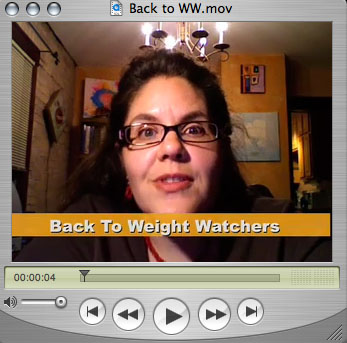 In this video, I talked about an entry I had written last year. You can find it here:
Should you pay for it? I don't know. Should I pay for it? Yes, I should and I'm going to get my butt in that door for the rest of my life if I have to.
Previous: MIA
Next: One Pound of Fat VS. One Pound of Muscle

4 Responses to "Back To Weight Watchers"
Leave a Reply
-