This is my new photo for this year. It has been almost four years since I changed my photograph, so I thought I better do something about it: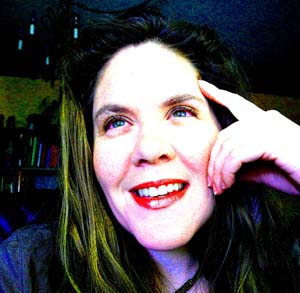 I don't feel like writing today because it's my birthday. I'm out of town right now. We are going to California to see friends and Disneyland. Wish me luck eating healthy and if posting is spotty over the next couple of weeks, don't worry. I'm not freaking out, I'm just having fun in the land of sun (even though it's kind of cloudy today).
By the way, if there are any readers in San Diego that want to meetup, feel free to contact me.
Previous: PostSecret: Positively Alive
Next: 'Fat' Gene Isolated

6 Responses to "Today Is My Birthday"
Leave a Reply
-