The bill board in Salt Lake City says:
"Lose Fat Forever. No Surgery. No Sweating. No Kidding."
Don't believe it. If they had REALLY found a way to melt away your fat, they wouldn't need to advertise it on a billboard.
Update 04-28-08: Looks like albaum has removed this photo from his collection on Flickr. It doesn't stop them, though, here is a screen shot of another company in Utah promoting LipoDissolve.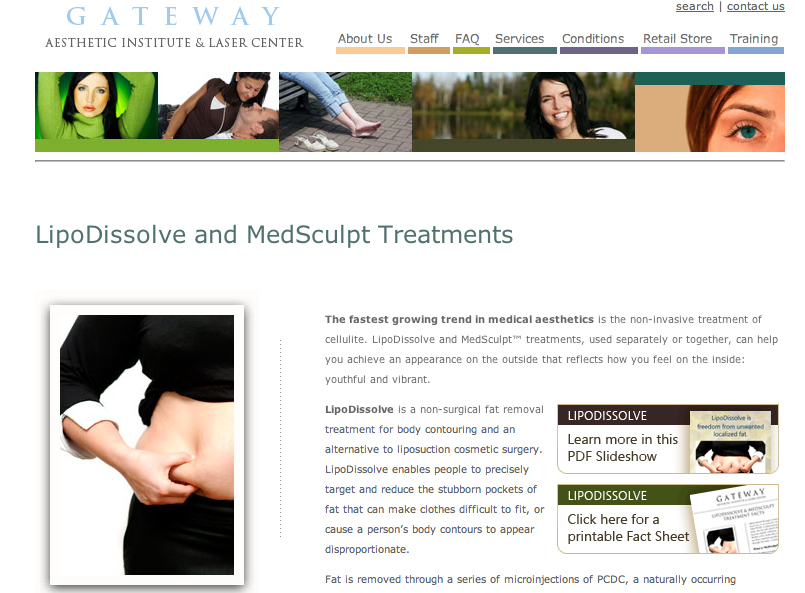 Previous: Grandma Candy
Next: Childhood Obesity Is Not A Marketing Issue, It's A Parenting Issue

7 Responses to "LipoDissolve Billboard"
-