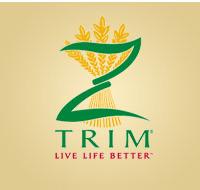 Maybe it's because I was fed too much sorbitol as a child and dealt with the painful side-effects at the age of five. Maybe it's because we have been promised weight loss for over fifty years with artificial sweeteners with only obesity rates rising. Whatever the reason, the minute I read this article from Slashfood, my hackles raised up.
Z Trim is being marketed as a fat replacement. It is made of oat fiber that is ground so fine that when it is reconstituted with water, it feels like creamy fat. Oat fiber, that's a good thing, so I don't think Z Trim is going to poison me or give me cancer, but something about it just sets off my paranoia.
Maybe it's because they replaced the fat in the ranch dressing in Pittsburgh schools, testing it on underage children without telling them. Maybe it's because it is being marketed in pills labeled "appetite control." Maybe it's because it is all being sold as a supplement, which requires less testing than a food additive would. Maybe it's because the Z Trim website is so greenwashed that you can't help but notice the huge shafts of wheat and the white-washed farm in the background. It all smacks of deception to me.
Whatever the reason, I'm not buying it. I was told too many times that if I drank sacchrine-laced soda, I would get thinner. I'm not about to believe that any fake fat is going to make me thinner. The only thing that ever made me thinner was eating whole, fresh food every two hours. I've had it with fake food.