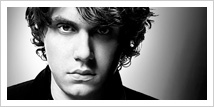 John Mayer is a singer and songwriter (Your Body Is A Wonderland). He has a Nike + and decided to wear it during a performance onstage to see how much exercise he gets while performing.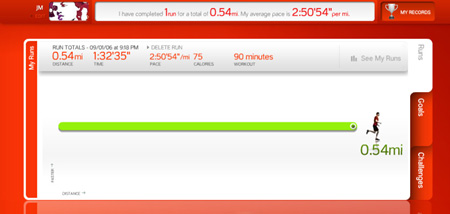 He's on tour promoting his new album, Continuum, and we all hear about how grueling touring it. According to the Nike+, it's not the performance that is so wearing on the performers, though. It only recorded 0.54 miles and 75 calories burned during his performance.
"Calories: 75 – I gotta think this is a bit low. I do a lot of squeezing up there that's not accounted for."
He's right about the Nike+. It doesn't record any work you do with your arms or upper body while exercising. A heart rate monitor would do a better job of calculating calories burned in that case.
"This thing should come with a sensor to tell you how many days it lays under a pile of sweatshirts for."
It actually DOES tell you how often it's used, leaving you to fill in the gaps when it's not used. It sounds like John was unimpressed with his Nike+, but it's just a tool. Tools are only useful when they are used. Don't let your Nike+ (or Yoga Ball, cardio step or any other physical fitness device) sit under a pile of sweatshirts. Get out there and use them!
Previous: traineo: An Online Fitness Motivator
Next: The Biggest Loser: The Show That Takes 30 Minutes to Weight 13 People

Leave a Reply
-