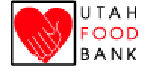 I'll admit, I have. When our mail carrier left a plastic bag in our mailbox to donate food to the local food bank, I got rid of all the tempting food in my house. Anything that hadn't been opened that was a troublesome food for me, I sent on its way to charity. I even felt like I was doing a good thing, but if it's not good for me to eat, is it good for the homeless?
It seems food banks are receiving an influx of unhealthy food.
"The shift in the types of food donated to food banks leave the administration of the banks wondering 'whether they should distribute all food received, regardless of nutritional value, or only the more healthful items.' This is an area of concern for many, especially considering that obesity rates tend to be higher among the low income groups that need food assistance like food banks provide and in some cases, banks are already turning down certain food items, like sodas."
The quote, "Beggars can't be choosers," is so old and such a part of our language that the original author of it was lost long ago. Then again, most of that food is something that I actually like. I consider it a treat and I'm only sending it on so that I don't add to my girth. I really don't know how I feel about this.
Previous: The Boston Globe Does Eggplant
Next: Why I'm Angry At Nike

2 Responses to "Do You Donate Your Junk Food To Food Banks?"
iportion Says:
August 31st, 2006 at 4:04 pm

Why not send something like carrots, canned veggies?

Yes lower income have higher obesity rates. The unhealthy food is cheaper and easyer to get. Some places in the inner citties do not have stores that sell produce and fast food is the healthyer of the choices.

maybe Says:
February 12th, 2007 at 5:31 am

i think that u should give that junk along with good stuff too so it shows u care about there health and about taste!
Leave a Reply
-