Just in case you missed it, I finished filming a new walking video. I talked about it here:
This video is almost three minutes long and shows some of the highlights of the DVD: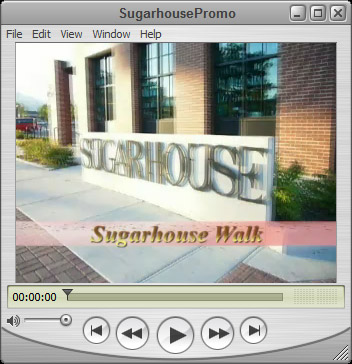 You can see the route I walked here: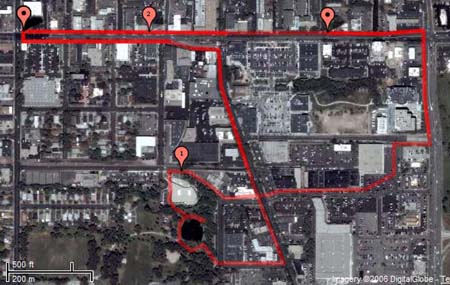 Total Mileage: 2.18 miles
Average Speed: 2.8 mph
Time: 47:00 Minutes
In this video, I'm walking through the historical Sugarhouse shopping district. There are so many little details to notice in this video that I'm still finding new stuff even though I've worked out with it four times and I filmed the thing. You get to peek into shop windows, walk past the very busy Sugarhouse Coffee shop, avoid the sprinklers in the park, chase the ducks into the pond and dodge the early morning commuters.
I imagine this video is perfect on those days when you would like to take a run outside, but it's too hot to breathe out there. It might also be good when it's the middle of winter and you just want to remember what green grass looks like.
Buy the Sugarhouse Walk video for only $5.00 plus shipping:
Previous: Track Your Walks with walking.about.com
Next: French Food and French Women

Leave a Reply
-