I heard about Workout back in May, but I forgot about it until now. On a lark, I looked for it again and Bravo has a whole website devoted to the show now including little workout videos: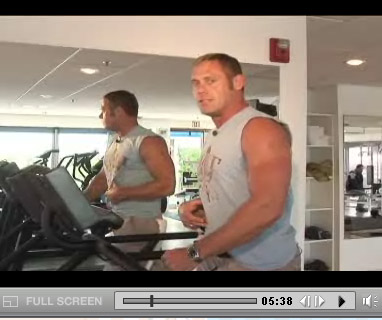 The show itself appears to be a soap opera/reality series that takes place in a trendy gym in Los Angeles. I'm excited to see it. I've already missed two episodes, so I need to find those reruns if possible. For now, there are several little fitness tips on the Bravo website to enjoy!
Have any of you seen this show yet? Is it worth watching?
Previous: Have Dinner and a Roll in the Grass!
Next: Sugarhouse Walk: Another Walking Video

4 Responses to "BRAVO Has A New Show: Work Out"
Leave a Reply
-