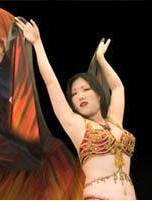 Margaret Cho has floored me again. A radio DJ asked her, "What if you woke up tomorrow, and you were beautiful? I mean really beautiful. You were 19, blonde, weighed 110 pounds, 5'11" and beautiful. What would you do?" This is her response:
These are my favorite quotations from her answer:
"Just because you are blind, and unable to see my beauty doesn't mean it does not exist."

"I have to believe that I am beautiful because if I don't I will die. How I lived when I was convinced I was ugly: I starved myself, and fucking fucked as many people as possible."

"I am so beautiful, sometimes people weep when they see me. And it has nothing to do with what I look like really, it is just that I gave myself the power to say that I am beautiful, and if I could do that, maybe there is hope for them too. And the great divide between the beautiful and the ugly will cease to be. Because we are all what we choose."
Bookmark this epistle from Margaret and every time you start to compare yourself to the model on the cover of SELF magazine, go back and read it.
Previous: Vat Grown Meat
Next: Strawberry Basil Bruschetta

3 Responses to "You Are Beautiful"
Mark Says:
March 31st, 2006 at 2:50 pm

I think Margret Cho is gorgeous just the way she is an she's pobably right I wouldn't stand a chance. But I still think she is amazing!

You Can Do It ! Says:
April 1st, 2006 at 6:58 pm

"Just because you are blind, and unable to see my beauty doesn't mean that it does not exist." I LOVE IT!

But on a more serious note, I am posting this statement on my PC, so that I can remember to look at others differently. And to remember when others look at me wrong doesn't make them right.

Thanks !

Piper Says:
April 2nd, 2006 at 2:21 pm

All women are beautiful, even if they weigh 900 pounds and have hair everywhere except their heads. Power to you sister!
Leave a Reply
-