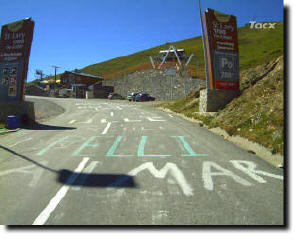 Tacx, the maker of the virtual reality bike trainers, has released three DVDs that you can watch while you ride your bike on a normal bike trainer.
Alpine Classic Marmotte – France
Mallorca Tour – Spain
Lombardy Tour – Italy
Each of these videos are $29.90, which is much cheaper than the $800 price tag for the virtual reality trainer for your computer. These DVDs might be a great compromise between true virtual reality and simulated reality.
Click Here for the Tacx Video Website:
Previous: CES: TacX and Intel
Next: CES: NavMan

4 Responses to "CES: Tacx Videos for Your Bike Trainer"
Leave a Reply
-