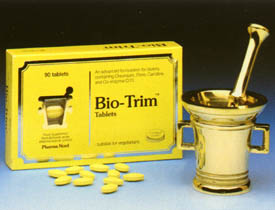 The FTC is working hard to keep companies from lying to you. They have required that Bio Trim stop advertising using fantastic claims about being able to lose weight without curbing your diet.
The truth of the matter is for every company the FTC is able to shut down, there are hundreds more jumping up to take their place. Keep this bit of advice in mind next time you're tempted to spend your money on a diet pill.
"If you see an ad for a weight-loss product making fantastic claims, keep your money in your pocket," said Lydia Parnes, Director of the FTC's Bureau of Consumer Protection. "It's just that – a fantasy. The claims made for Bio Trim were simply not possible. There is no pill that lets you eat all you want and still lose weight."
All that you need to lose weight is within you right now. You don't need a diet pill, a fancy gym membership or even a diet magazine. All you need is to decide to live a healthy life and never, never give up on yourself. You can do this and you can do it for free.
Previous: Ask Laura: What Heart Rate Monitor Would I Buy?
Next: PostSecret: All I Want To Do

Leave a Reply
-