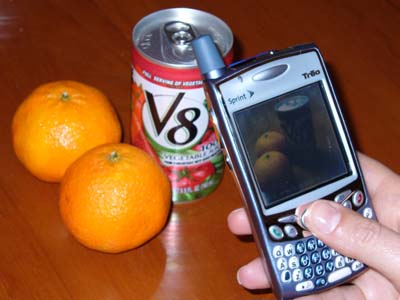 There is a new service out there that is willing to help you journal your food and give you feedback from a registered dietician. It's called My Food Phone.
Here's how it works:
Every day, you take pictures of every meal and snack and upload them to your account.
Once a week, you will receive a video message from their nutritionist with recommendations on how to eat healthier.
You can keep track of your meals in visual form online along with your weight, BMI, waist to hip ratio and lots of other items that you may want to track.
According to them:
"This is much more fun – and motivating – than pen and paper food journaling!"
It may be, but it typically costs between $99 and $149 a month. At that cost, it's worth the money to just write down what you eat for the day. At that cost, you could probably hire a personal nutritionist to look over your food journal and give you recommendations once a month.
Don't lose the good idea with the horrible execution, however.
If you find yourself too busy to write down your meal in your journal and you're scared that you might forget all that you ate, take a quick photo of it with your camera phone. It will jog your memory when it comes time to write it all down.
Previous: PostSecret: Chocolate Bunny
Next: MTV Addresses the Fat Suit

Leave a Reply
-