Sophrosyne: It's a word I've never heard of before. In fact, it's a word that my spell-check has never heard of before. It was never taught me in school or religious classes, despite being the one thing that would have helped me most in life.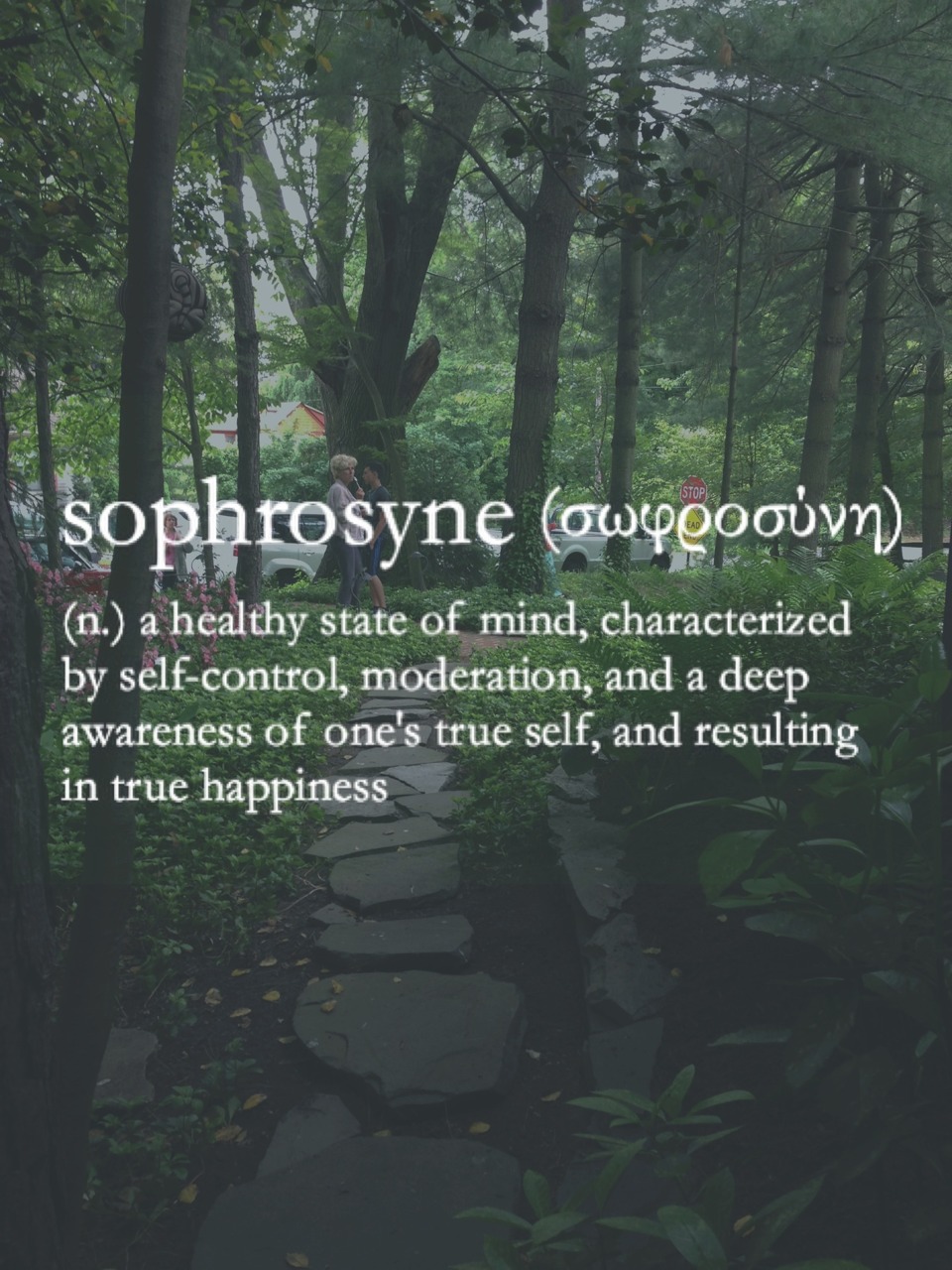 The definition of Sophrosyne is:
A healthy state of mind, characterized by self-control, moderation, and a deep awareness of one's true self, and resulting in true happiness.
We all know the word hedonism (a school of thought that argues that pleasure is the primary or most important intrinsic good), which is the OPPOSITE of sophrosyne. My spell check believes that it is a real word, but sophrosyne has a red line underneath it, denying its existence.
Is it no wonder that our society is spending too much, eating too much, exercising too little and mired in addictions? The basic concept of self-control and moderation isn't taught in schools. It is so unknown that the word describing it isn't even in our vernacular.
It's not like the ancients weren't trying to tell us about it. Just look at this Goethe quote: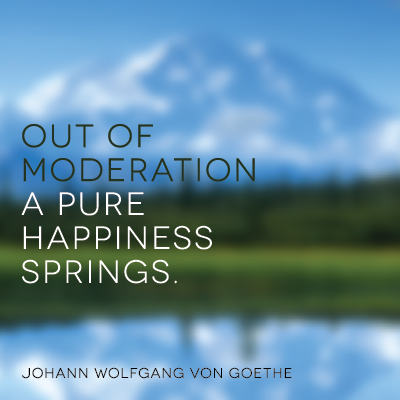 Out of moderation a pure happiness springs.

Johann Wolfgang von Goethe
The more I try to be ordinary, the better my life becomes. The more I try to be boring, the happier I am. I don't exercise like a crazy woman anymore. I don't binge like a glutton anymore. When I'm moderate with my exercise AND my eating, I lose weight, feel better and am happier. When I try to exercise and restrict my eating, I end up bingeing. Staying away from the extremes has literally saved my life. Sophrosyne is my new catchphrase.
Images via:
Sophrosyne definition: Wanderlust
Goethe Quote: 3 steps for achieving sophrosyne – positively present
Previous: There Is No Diet
Next: And You Will Be Brilliant!

Leave a Reply
-