Oh, Animal Crossing…
I get the BEST advice from you: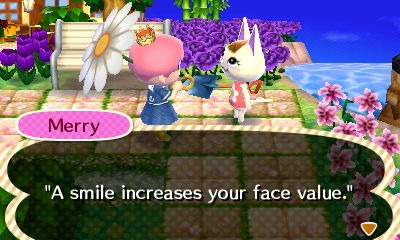 It reads:
A smile increases your face value.
Isn't it true?! When I'm walking around with a big, goofy smile on my face, every person I pass smiles back at me, which makes me even happier and makes my goofy smile even BIGGER!
Image via: Animal Crossing New Leaf
Previous: Food Avoidance
Next: How I Feel About Soda Tax

Leave a Reply
-