I absolutely ADORE this animated GIF from Believe To Achieve.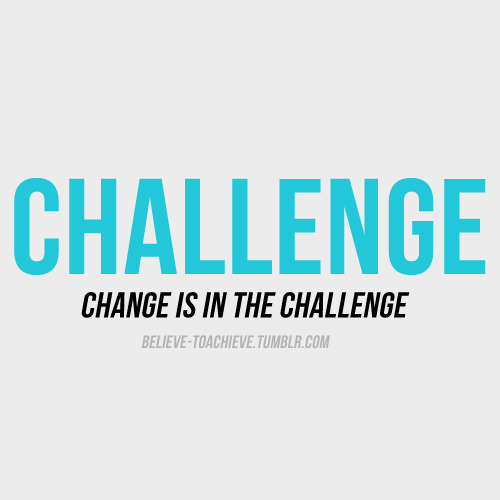 It reads:
Change is in the Challenge.
It is SO right! I only see changes in my body when I challenge myself. If I just keep coasting, everything stays the same. This realization got my butt off the comfy chair today and put my feet right on my treadmill desk where they belong. I made that desk for a reason, so I could work AND move.
Don't forget, the change is in the challenge!!
Previous: The Magic Pill
Next: Apple Juice Hater!

Leave a Reply
-