This image from I <3 To Run's Timeline Photos on Facebook is so true!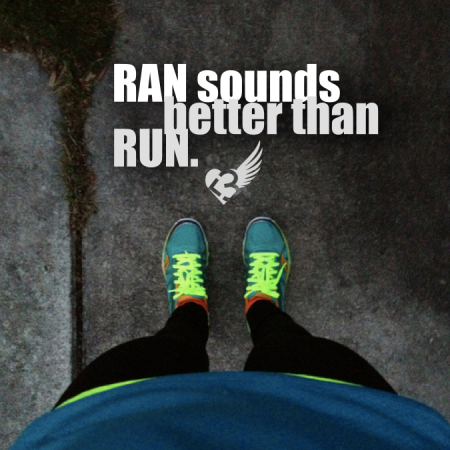 It reads:
Ran sounds better than run.
The next time you are thinking of skipping out on your workout, remember how good it feels when it's done. You don't have to worry about it for the rest of the day. You can brag about how you "ran" this morning. You'll get those delicious endorphins that make you feel happier all day.
Don't skip your workout. Get it done now!
Previous: You Don't Have To Be Great To Start
Next: Just Keep Swimming

Leave a Reply
-