It has been a while since I released a new Starling Fitness Walking Video. I filmed this rainy video back in August, but I have procrastinated the editing until now. The day I filmed this video, I was so happy to be able to walk around the park in the rain, recording it for my future workouts.
I've worked out with this video a few times and it's great for walking and running on the treadmill. It's not so great for working out on the exercise bike unless you don't mind imagining dodging geese, children and walkers on your bike. The times when I was passing people made me want to slow down a bit.
Here is a glimpse of what the video looks like: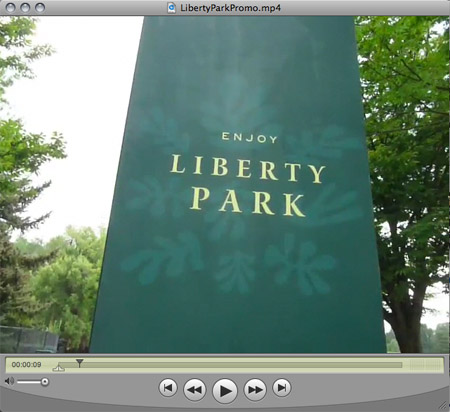 Here is the distance according to Google Maps:
Estimated Distance: 1.84 miles
Estimated Speed: 2.5 mph
Time: 43 minutes
I'm offering this workout DVD for $5 plus shipping.
Order Starling Fitness Walking Videos Here
You can see the route I walked here: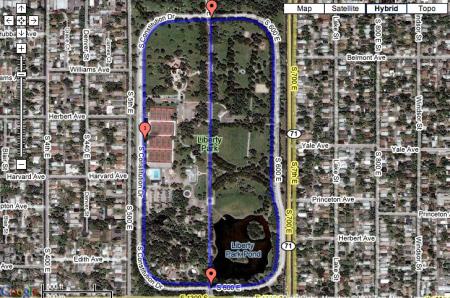 Video Description:
It looks like rain outside, but the day is too beautiful to stay indoors. How about a quick walk at Liberty Park? Dodge the geese as they are being fed. Watch the romantic couple in the paddle boat on the pond. Listen to the children calling out on the playground equipment. The blue skies are threatened by big clouds, but you still keep walking. You enjoy the camaraderie of others as you pass them exercising.
The sound of the birds at Tracy Aviary make you want to go inside, but you have a workout to do, so you keep on walking. The tiny rain drops start to collect on your glasses, but that doesn't stop you or the children splashing in the fountain. The smell of water in the air makes you want to walk even more. Who knew a walk in the rain could be so much fun?!
Previous: THIS Is Why I Exercise
Next: Life Support Diet?

5 Responses to "Starling Fitness Walking DVD: Liberty Park Walk"
Leave a Reply
-