Joanne Colan, from Rocketboom, learned how to race walk with Stella Cashman and Leo Romero of The Park Race Walkers in New York City. Race walking is an Olympic sport with strict rules defining it versus running.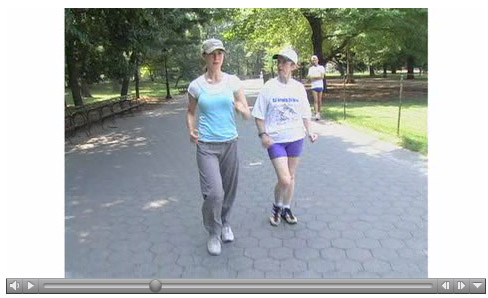 You can also see the video here:
The benefit of race walking is that you can reach running speeds without the jarring impact of running. It works an entirely different set of muscles than regular walking and running, so that makes it a great cross-training activity so you don't overwork your body.
For more information about Race Walking:
Previous: What If You Don't Like Sports?
Next: The Walking Desk Blog

One Response to "Learn To Race Walk"
anet Says:
August 18th, 2006 at 5:57 am

hey thanks for this kick. i have been wanting to explore racewalking (as I run but sometimes need a break) and these links are great.
Leave a Reply
-